Gumax ®
Brochure
Gumax® has developed a brochure. This presents all Gumax® in a stylish way and offers you more information about the application options.
The brochure highlights the key values of Gumax® and presents all Gumax® products: from Gumax® verandas, glass sliding doors and automatic sun shading to various accessories. Would you like to see the brochure? Click below.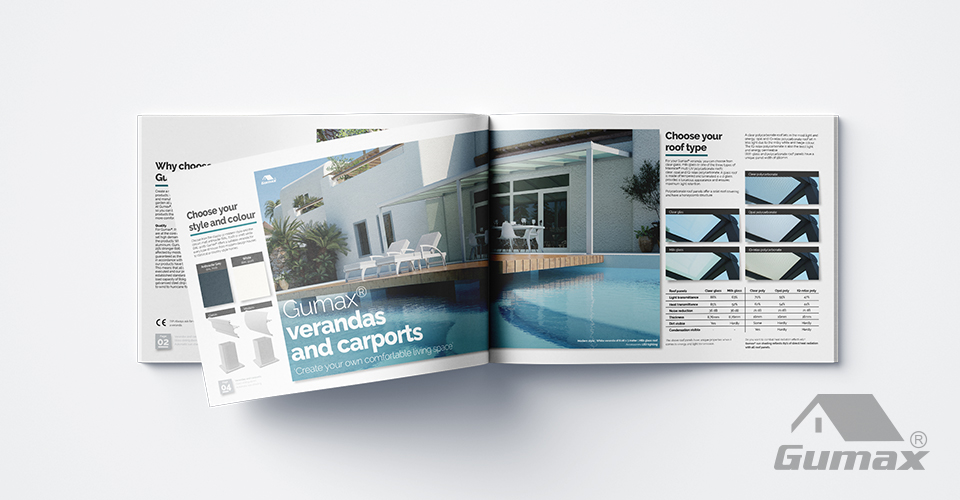 Gumax ®
Media Package
Gumax® Resellers may use the Gumax® media package for various promotional purposes. The package contains royalty-free, high-resolution images of Gumax® products and the Gumax® logo.

With the media package you can show that Gumax® is a high-quality brand for elegant and high-quality verandas, glass sliding doors, carports and sunshading.