Empower your customers' outdoor living
Become a Gumax® Reseller
---
Appeal to a large audience with our , flexible and accessible assortment
Represent products known for their exceptional price-quality ratio
Your own Gumax® Reseller Departement
Best value
You can count on us to find the best balance between quality, features, durability and price. We never stand still and always look for ways to add value.
Inventive design
We commit to stylish, inventive and highly functional design. Combining 'beauty and brains' to create the optimal experience.
For every household
Every household can find something to their liking. We believe great outdoor living spaces should not have to cost a fortune.
Gumax®
Benefits of a Gumax® Resellership
High brand awareness
Partner with a well known brand
Complete marketing package
Become a Gumax® Reseller
---
Gumax empowers households to empower their outdoor living space. Are you interested in becoming a reseller? Great! As a Gumax reseller you help households create wonderful outdoor living spaces and let them experience more comfort, joy and freedom outside their homes. All while enjoying great benefits that move your business forward. Grow with us. Apply for a Gumax® Resellership now.
Products
---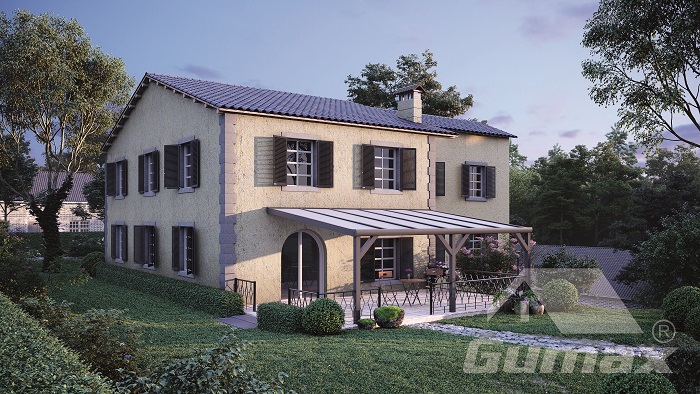 Verandas
Gumax® patio roofs are a must-have for every garden. They impress with unrivaled quality, a great choice of elegant designs, roof types, and several different color choices. A Gumax® patio roof is adjustable to each wish and taste
Glass sliding doors
Gumax® glass sliding doors preserve the beautiful view of the surroundings, while ensuring a comfortable outdoor living experience in any weather conditions.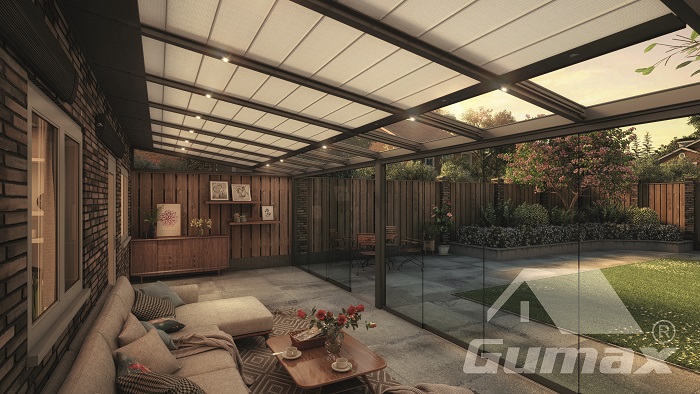 Sunshading
Gumax® automatic sunshading is the revolutionary sunshading system for your patio roof. The reflecting sunshading fabric, which is specially developed, is a unique feature on the horizon of sunshading systems.
Carports
Gumax® patio roofs are a must-have for every garden. They impress with unrivaled quality, a great choice of elegant designs, roof types, and several different color choices. A Gumax® patio roof is adjustable to each wish and taste