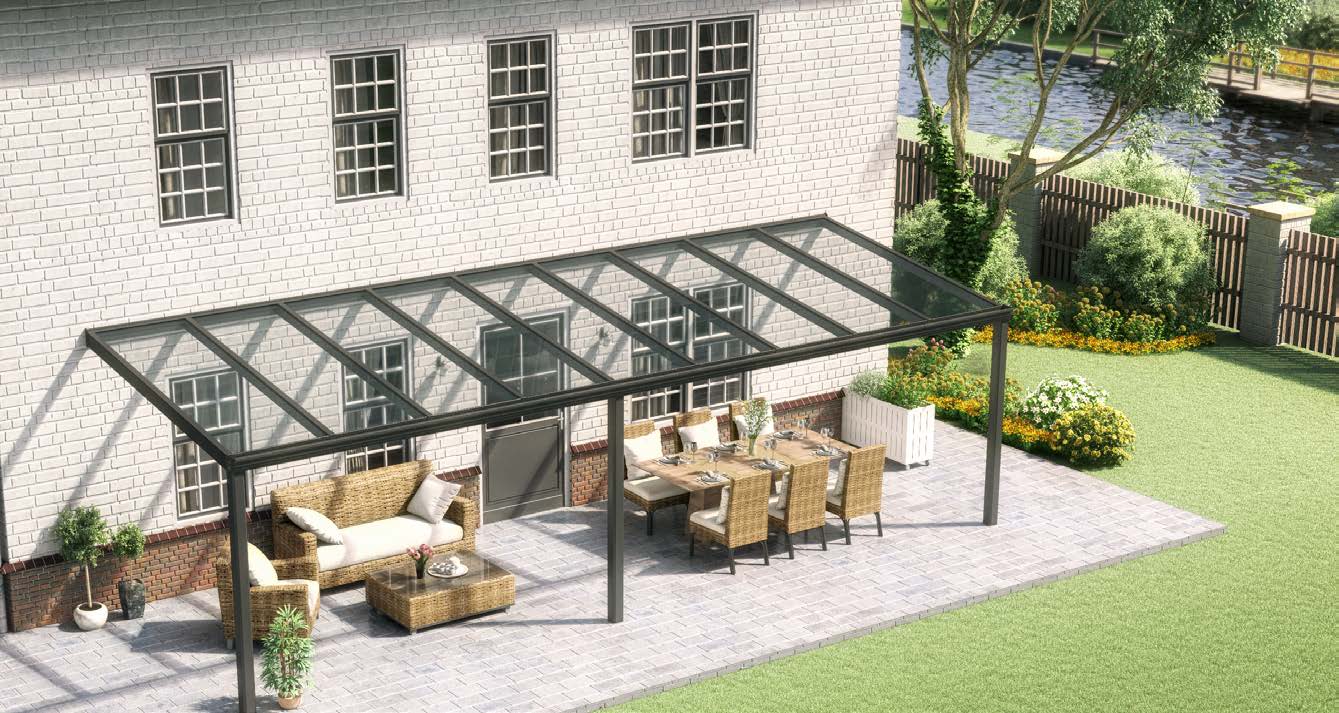 ---
Turn your veranda into an enclosed space with Gumax® glass sliding doors combined with the Gumax® glass wedge. The Gumax® glass wedge is mounted on the sides of the veranda to create the same head height as the base of the gutter at the front.
Download our brochure below.
Making great outdoor living experiences for everyone
Sheltered outdoor space
Extend your living room and enjoy your garden in comfort with the glass sliding doors underneath your veranda. When you wish to place glass sliding doors on the side of your veranda, you will always need to install a glass wedge as well. Gumax® verandas must be mounted at an angle of 8°. The 8° Gumax® glass wedge forms a uniform connection with the walls, both in design and in functionality. This is because the profiles of the Gumax® glass sliding doors always need to be mounted against a flat upper surface. You can also choose to mount the glass wedge without adding the glass sliding doors. This will at least protect you against some light rain and wind.
A stylish finish
The Gumax® glass wedge is made with a high-grade aluminium frame, available in the colours matt white and matt anthracite. The glass wedge can be combined with all standard Gumax® verandas with widths of 2.5, 3, 3.5, and 4 metres. The glass wedge is standard delivered with a mat foil. This foil can be removed to create a wedge with clear glass so you can have the maximum amount of light flooding in.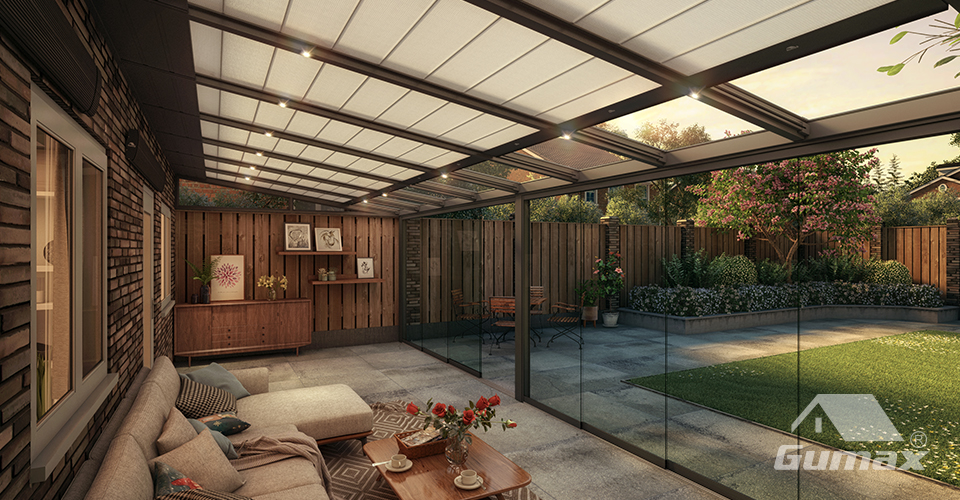 Compatible solutions
Gumax® offers versatile solutions to enjoy your Gumax® veranda without any restrictions and in full privacy. Apart from our glass sliding doors and wedges, we also offer various other options such as fixed walls and wedges made of polycarbonate to close off the sides of your veranda. Explore the options. Complete your terrace with Gumax® glass sliding doors combined with the Gumax® glass wedge.
Get in touch with us
Gumax® is happy to help you. Just fill in the form below.
Please be as clear as possible so we can give you a good advice.
Find sales outlet nearby
For more product and sales information,
please contact a dealer near you. Find the closest sales outlet to your current location based on your IP-adress: